How can feedback and analytics be used to better design, deploy and enhance services and solutions?
The term 'Big Data' has gained massive popularity in recent years. In particular, the exponential growth of available and potentially available data, compounded by the Internet, social media, cloud computing and mobile devices, has generated new challenges and opportunities for many organizations. Important and Interesting new business opportunities enabled by data are becoming commonplace. Considerable research effort has been expended on understanding how firms create and capture value from analytics in single organisations with low attention to complex service networks. Therefore, The key aims for 2014 research is to create a diagnostic framework that can be used to improve the exploitation of operational data in optimising the design and deployment of future services in complex service networks.
Approach
In 2013, the research evolved in several phases, starting from literature review, data collection and description to coding, analysis and validation. The systematic literature review documented key findings from practice and research to date. It helped establish reference points and an outline framework for us in the case study phase of this work. Matched pairs of case study firms were selected to include those with high and those with low levels of experience in using data to optimise complex services. Data were collected in all case studies through a combination of workshop, interviews and supplementary document reviews.
Post the data collection phase, templates and thematic analysis was used for data analysis. The essence of template analysis is that the researchers produced a list of codes ('template') representing themes identified in data. Therefore, The draft data diagnostic framework is the output of the thematic analysis. The framework addresses the most significant barriers to using data within complex service networks and how could these barriers overcome.
The main focus in 2014 is to test and validate the developed diagnostic framework through arranging four action research cases. Each case will involve a series of interviews with members run the service (e.g. service provider) and users of the service (e.g. customer, partner, etc). Post the data collection phase, templates and thematic analysis will be used for data analysis.
Outputs 
Building on 2013 research, a draft diagnostic framework has been developed based on literature review and six case studies across different sectors: asset heavy, education and defence. The draft framework identified the most significant barriers to the use of operational data and highlighted the best practices to overcome these barriers as shown in figure 1. Internal context includes soft issues and hard issues. Soft issues include data culture, lack of skilled data scientists and collaboration issues leads sometimes to adversarial relationships with customers. Hard issues involve lack of data interoperability (data transmission accessibility, managing data volume, data compatibility, timeliness, data integration, data ownership, performance measurement of data analytics), technical issues include legacy and integration issues and practical issues. External context has legal and ethical issues including intellectual property. Cost of ownership and viewing analytics as cost rather than investments are other key challenges in this sector. The outcome of 2014 research is a revision to the diagnostic in light of validation studies. The four cases should identify new emergent issues have not been considered in the draft framework and create a revised framework version. The revised framework will be designed to support how organisations can exploit the role of data to optimise and improve services within complex.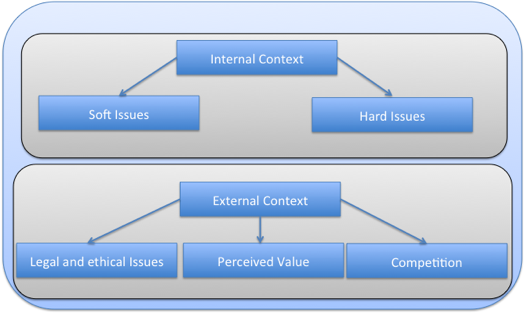 Figure 1: A Draft Diagnostic Framework - Contextual Barriers to Using Data with CSNs
Downloads
Designing, Deploying and Enhancing Service Research - Poster from Cambridge Service Week 2014
Further reading
Optimising Asset Management within Complex Service Networks: The Role of Data 
Researchers