Digital strategies with a customer-centric mindset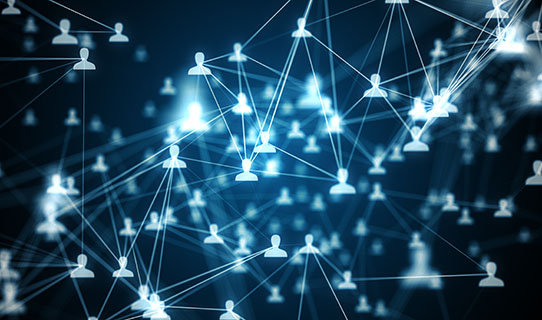 Ahead of the Cambridge Service Alliance Industry Day, we spoke with keynote speaker Ashish Kumar Gupta, Corporate Vice President, Head of EMEA (Diversified Industries), HCL Technologies, to hear more about his perspective on how new technologies are transforming businesses. He shares his thoughts on how successful digital strategies are enabling new opportunities for organisations to place customers front and centre of all their activities.
Please could you briefly explain your role and focus at HCL.
I'm responsible for HCL's operations in Europe and Africa as Corporate Vice President, Head of EMEA (Diversified Industries). HCL's position in the market is as a leading technology partner for large corporations, using our technological prowess and experience to help clients drive changes in their businesses. We build deep relationships with our clients, helping them to implement digital strategies with a 'customer-centric mindset'. In other words, we instil the importance of keeping customers central to the way technology is deployed within an organisation, as a means for reaching, engaging and understanding customers, meeting their needs more effectively, and building loyalty.
HCL prides itself on being willing and able to help clients use technology to further their business objectives in a partnership mindset, where HCL has significant 'skin in the game' to drive these outcomes. The strategies we focus on depend on what our clients are trying to achieve. Their business objectives could be around optimising costs, driving agility, improving experience for employees and customers alike, or structuring themselves better. Increasingly our clients are looking at how technology can impact their competitive positioning in their markets and we are very excited to be working with a lot of companies globally in these areas.
What new opportunities do you think technology is presenting for businesses?
Let's start by thinking about the background: What has technology done for enterprises over the last several decades? The focus has been on investing in technology which helps firms to become more productive, mainly in operational areas such as in finance, HR and other back-end functions.
In the last 3-4 years there has been a fundamental shift. New technologies are now central to the business value proposition of a firm and have caused a change in focus from back-end productivity to front-end innovation. Technology is now an enabler for firms to recreate their value propositions for customers and the markets they play in.
This has had a massive impact in terms of how people are thinking about what technology can do for the enterprise. At HCL we have been focused on helping customers identify how to use technology as a fundamental driver of change, not just to become more productive but also to enable them to better compete in their markets using technology as a disruptor, all with a relationship-first mindset.
What types of digital initiatives are being implemented in organisations?
There are broadly three types of initiative taking place:
Building a flexible, agile, and scalable technology foundation: The first involves migrating to agile architectures which are more flexible, adapt fast to changes needed by a business or a process, and infinitely more interconnected than was previously possible with large monolithic applications. We're seeing significant work in all our clients on getting this basic element right, and creating a foundation which is fit for the future.
Here we see how cloud (IaaS, SaaS or Paas) is now at the heart of how the foundation is being configured; and how data, which was hereto siloed and disparate, is being better managed across the enterprise to enable insight and decisions; and how technologies like AI are enabling this explosion of data and connected devices to be managed at unimaginable scale.
All these initiatives are enabling technology to create value based on decisions being made in the context of customer-centric focus, ensuring the organisation can interact more effectively with its customers, such as through harnessing data effectively.
Improving the world of work and experience for employees and consumers to deliver significant efficiency and productivity for the enterprise: The second type of initiative involves programmes which allow value to be created through more efficient ways of working, with significant improvement in user experience including across mobile and social and other channels. Often operational areas within a business are using systems which have been created over multiple years and are inefficient and monolithic. Typically, different systems do not talk to each other, and are not easily updated to keep up as the business changes.
There is now a fundamental shift away from monolithic systems towards an end-to-end perspective across different operations and functions. Organisations are asking how they can reimagine processes using new technologies to make them significantly more adaptive to how the business is changing. How can all of this be brought together so that the user interface is significantly more intuitive, and has a coherent end-to-end experience?
There are some very interesting case studies in this space. For example, we have worked with police forces to help them reduce the administrative burden on police officers. There is typically a lot of time spent on paperwork, with systems which can only be accessed in the office. Forces have been looking at how mobile technologies can enable many of these administrative tasks to be completed remotely while an officer is out on the street, which can release as much as two or three hours of their time per day. I'm very excited by these types of examples where we can see how technology unleashes productivity for users and makes the whole organisation more productive and effective.
Similarly, we are helping many of our customers leverage technologies which help them redesign processes and make them more agile, efficient and user friendly.
Transforming the business in the eyes of the customer: The third area for digital initiatives involves leveraging technology to help a firm to redefine its value proposition to its clients, and indeed in some cases to redefine the business itself. There are some interesting examples where we are seeing innovation driven by the boards and CEOs, in experimenting with how new business models can be evolved.
In one case a large HCL customer in the transport and logistics industry has created a unit to analyse their top ten costs across the business (such as transport, labour, packaging etc), and create platforms which can better manage the demand and supply sides, and reconfigure each of these cost areas. They have looked across their operations, using the technologies available today, and are taking a platform or circular economy approach to undertake each activity more efficiently. The customer has been smart enough to extend these platforms for use by their suppliers and customers too – for example they can now sell services to companies working in the packaging area, who can use the same platform for procurement.
Another example is the work which HCL has done for Manchester United Football Club. The business model today exists largely in the physical realm, with fans attending matches, and sponsors spending money on kits, advertising in the stadium etc. But taking a different perspective, Manchester United—which has a worldwide following of 650 million fans—can now conceive of itself as a fan experience company which is almost half of Facebook! So, by reimagining itself in a Facebook setting, but keeping an authentic football-centric focus for fans, it can enable fans to consume Manchester United on a digital platform. This opens opportunities to offer a lot of services interactively which make sense to fans, and over time to partners as well.
So, companies are going beyond thinking about 'what technology can do for me' in terms of internal efficiencies and are now thinking about 'what technology can do for my customers' in terms of interacting and creating value for customers.
How are companies creating value from data across these initiatives?
The whole focus is around how data can deliver impact. Data can help people to make more informed decisions – whether as consumers or as organisational decision-makers or workers – and to make those decisions in real time as the data they need is available to them immediately.
In the term information technology, the emphasis now lies with the information, and the technology is the enabler.
Above all, the combination of powerful new digital technologies along with the ability to connect data across platforms is opening up new opportunities for businesses to place customers at the heart of their business strategy. Ultimately a customer-centric mindset is the key to new value creation.
---

Ashish Kumar Gupta is Corporate Vice President, Head EMEA (Diversified Industries), at HCL Technologies. Under his leadership HCL has grown to become one of the more recognized ITO Services Providers in Europe growing the business at a CAGR of >70% over the last 7 years.
In HCL his career has been focused on starting new businesses propositions and making these successful across India, US and since 2004 in Europe and Middle East and Africa. Amongst the biggest of them was the conceptualization and execution of Remote Infrastructure Management Services that eventually led to the formation of a large Indian Infrastructure Outsourcing industry and HCL achieving a dominant leadership position in that industry due to Ashish's pioneering efforts. This Industry is today estimated by McKinsey-NASSCOM to be a $30bn opportunity by 2020 for the Indian IT Industry alone.
Ashish is widely respected as one of the more disruptive voices in the IT Outsourcing and Cloud space. He has spoken at many prestigious Industry platforms and continues to drive thought leadership for HCL and the ITO industry at large.
An engineering graduate with a management degree from the Indian Institute of Management, Calcutta, Ashish lives in London with his wife and two daughters.